Instrumentation
Services
Our Suppliers
Tell me more
In addition to our PR-1530AR photometer we offer a wide range of equipment suitable for measurement of display panels.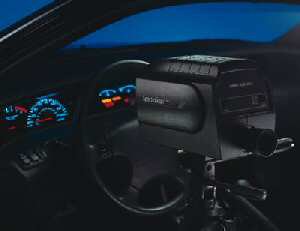 For measurement of small features consider the PR-705. For larger brighter features the PR-650 may be adequate.
Glen Spectra offer a range of equipment ideal for a range of display characterisation requirements:
Adjustment of CRT gun currents for optimum colour performance - PR-670

Measurement of Contrast, depending on the spot size required and minimum luminance levels consider either the PR-705 or PR-655

For LCD display response time characterisation, the analogue output of the PR-880 which provides data at 450kHz (2.2 µs) is often ideal.

To obtain the luminance and or colour profile of all points on a display in one measurement consider using one of our video photometers.

We can also offer a fully automated display measurement system, see PR-9000 for further details.
We understand that often a single instrument needs to be put to many different uses, please contact us to discuss which instrument and accessories best meets your variety of measurement requirements.