Instrumentation
Services
Our Suppliers
Tell me more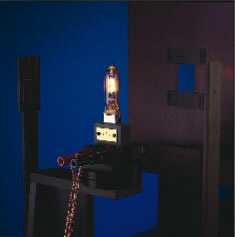 Glen Spectra offer a fully traceable N.I.S.T. recalibration facility at our London offices.
We offer irradiance calibrations over the range 200 to 2500 nm and radiance calibrations from 380 to 1100 nm as well as illuminance and luminance calibrations. We have the appropriate software, experience and official factory support to recalibrate spectroradiometers, photometers, video photometers and colourimeters produced by LI-COR, Optronics, Photo Research and SpectRad.
The periodic recalibration of any absolute light measuring equipment is critical to maintaining their accuracy, and therefore the accuracy of your measurements.
To discuss your requirements in more detail or to schedule a recalibration please contact us at +44 (20) 8204 9517 or info@glenspectra.co.uk