Most modern spectroradiometers are designed to measure the absolute spectral quantity, in terms of power, of the light under test by breaking up the broad band incoming optical signal into its component parts by means of a diffraction grating - much like a prism. The diffracted light is then imaged onto a multi-element detector. Each detector element in turn samples its own part of the diffracted spectrum. In addition to the measured spectral data, luminance, CIE chromaticity values, reflectance and transmittance are readily obtained from the spectral information.
Photo Research spectroradiometers are designed to measure radiance (watts/steradian/square meter) utilising the patented Pritchard optics to collect the incoming optical radiation. Their ease-of-use, accuracy and reliability has made this product family the most widely used. Our spectroradiometers are tailored for display measurement, but can be outfitted to address virtually any light measurement application.
PR-670 / PR-680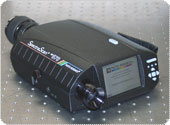 The PR-670 SpectraScan is the newest addition to the world renowned SpectraScan colourimeter series of instruments. This unique, portable battery powered instrument utilises a fast-scanning 256 detector element spectometer and is supplied with automated measuring apertures and automated measure shutter.
The PR-680 SpectraDuo marks the beginning of a new era in light measurement. This unique patent pending, battery powered portable instrument is the first and only combined fast-scanning 256 detector element spectroradiometer and PMT based photometer on the market.
PR-655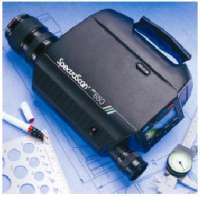 When battery-powered portability, ease-of-use, connectability and spectrally accurate measurement results are important criteria when selecting a photometer or colourimeter, the PR-655 SpectraScan® is the instrument of choice.