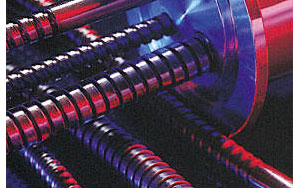 In addition to standard fibre optics, we can supply a large variety of custom fibre optic bundles and assemblies for OEMs and end users. We also manufacture optical cells to collimate and focus light into and out of our fibre optics. Our engineers can assist you in designing the best fibre optic solution for your specific requirement.
Below is a partial list of the custom products which we can supply. You may want to check our Standard Products offerings; we may already have what you are looking for. Use the links below.
Component Materials
Fibre Types:
UV-Vis-NIR silica core/silica clad, plastic clad silica, borosilicate glass, PMMA (plastic).
Sheath Types:
PVC coated monocoil (steel coil), Stainless steel gooseneck, various dielectric sheaths.
Termination Types:
1/4 OD ferrule, SMA, ST, FC, SC connectors. Custom terminations of all types.